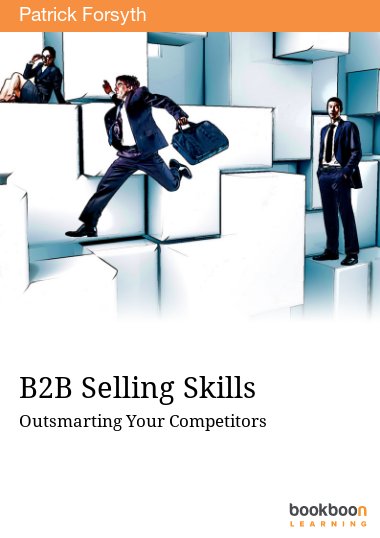 Read More
B2B Selling Skills
Outsmarting Your Competitors
Buy this eBook or start a free 30-day trial
Bookboon Premium subscription gives access to 800+ educational ebooks
Introduction: A Key Personal Skill

Selling In Context

Face To Face: The Shape Of A Sales Meeting

Follow Up

Summary

A review of how effective conduct of face to face sales meetings can maximise their effectiveness and enhance sales results in business to business selling. The content reviews how to:

1. Prepare for success
2. Handle a structured interview to best effect: opening strongly, making a persuasive case, handling objections and leading on to a successful close
3. Hold and develop business for the future.
The book helped me in realizing my shortcomings and the skills I was lacking to outsmart my competitors.